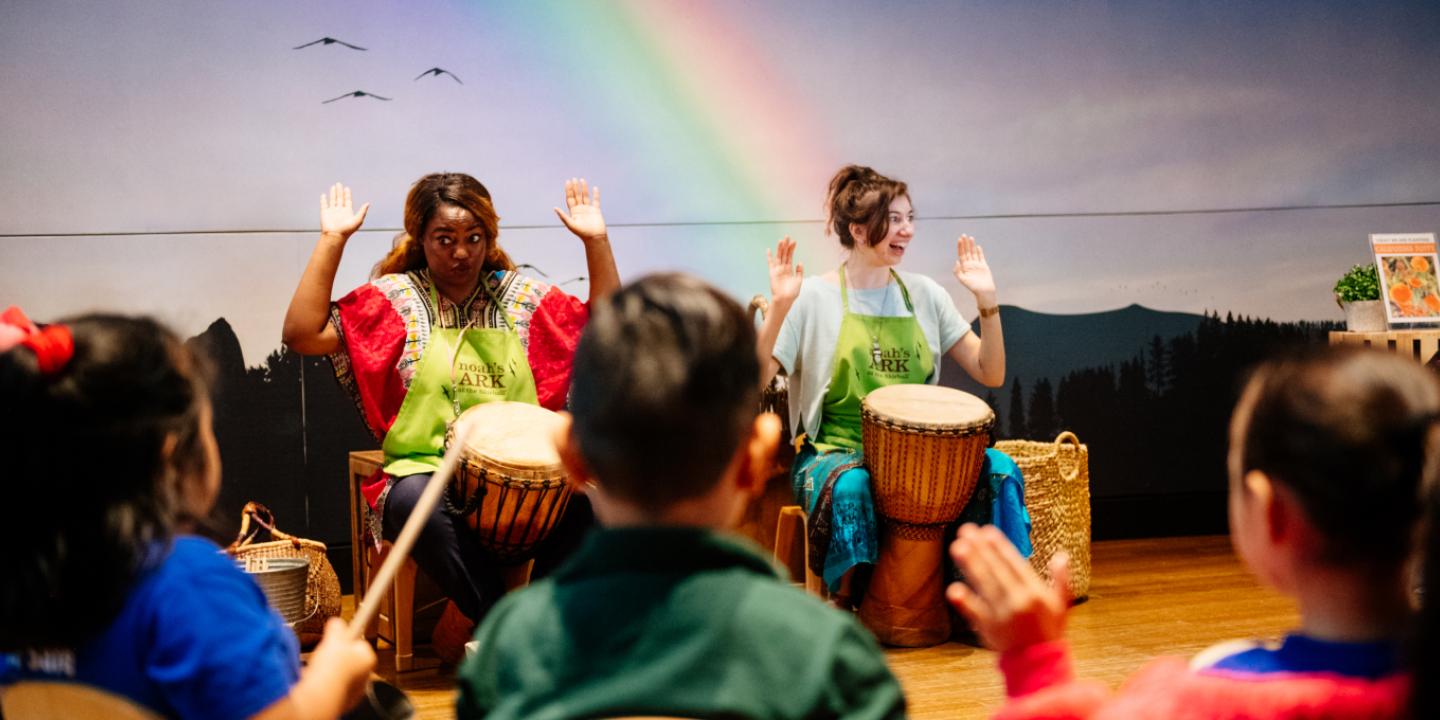 Ignite your students' creativity and curiosity with a voyage aboard Noah's Ark! Learn the values of community and collaboration through hands-on experiences and play.  
When
Tuesday–Friday during the school year, 10:00–11:30 am
Registration
This program and waitlist are at capacity.
$100/tour (admission scholarships available), 50 students and 10 adults maximum per visit       
Groups with more than 50 students should contact education@skirball.org. 
About the Program
Aboard Noah's Ark, your students are the most important part of the experience. Bring the story to life by working together! 
Inside the Skirball's award-winning destination—featuring whimsical animals crafted from repurposed everyday objects—students learn the values of community and collaboration through hands-on experiences. 
"My second-grade class said it was the best day of their lives."—Second Grade Teacher
School tours book quickly! Be prepared for registration day by setting up your School Program account in advance.
Review registration tips, find details about admission and bus scholarships, and more!
Spotlight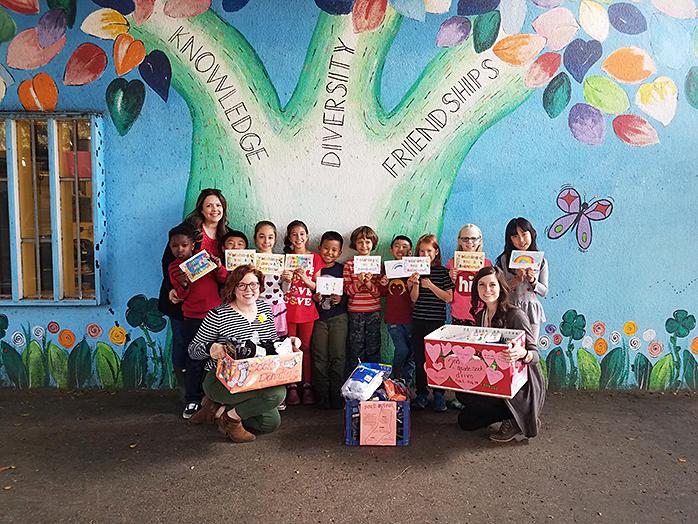 Students in Action
Inspired by their Noah's Ark school tour, four second-grade classes at Clover Avenue Elementary led a school-wide sock drive, donating more than 180 pairs of socks to Chrysalis, a nonprofit dedicated to helping unhoused individuals find and retain employment. Students also created "postcards of positivity," filled with messages of encouragement and support for Chrysalis participants.