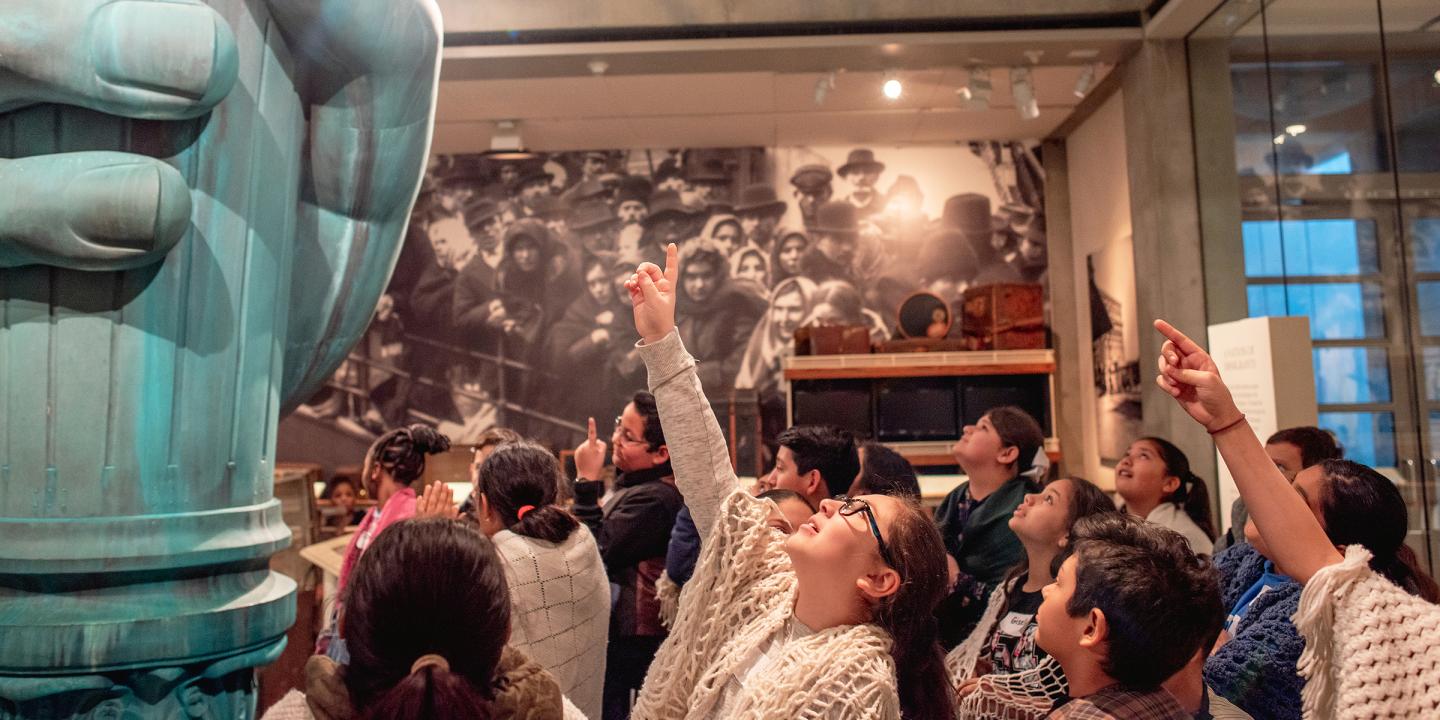 Students engage with Jewish history and immigration stories to the United States, and define the values they want to bring to their families, friends, and communities! 
When
Select weekdays during the school year, 10:00 am–12:00 pm 
Registration
Registration for school programs in March–June 2024 opens November 15 at 12:00 pm.
$100/tour (admission scholarships available), 60 students and 10 adults maximum per visit      
Groups with more than 60 students should contact education@skirball.org. 
About the Program
Join us on an exciting journey of discovery, learning, and hope! Students will explore the topics of immigration, identity, and values through hands-on activities and engaging discussions in our Visions and Values galleries. 
By examining real stories of people who immigrated to the United States and connecting them to the present, students will build critical thinking, empathy, and collaboration skills. Students will also reflect on their own personal narratives and core values and create a plan of action to make positive changes in their communities. 
School tours book quickly! Be prepared for registration day by setting up your School Program account in advance.
Review registration tips, find details about admission and bus scholarships, and more!