This is a past exhibition
This exhibition was on view at the Skirball
April 7–October 30, 2016
About the Exhibition
There are people whose contributions to baseball history went far beyond mere batting averages or stolen bases. From Hank Greenberg and Sandy Koufax to Joe DiMaggio, Jackie Robinson, Roberto Clemente, Fernando Valenzuela, and Ichiro Suzuki, these are players who didn't just play the game—they changed the game. For generations of American Jews and other minorities, they served as athletic, cultural, and ethical role models. Chasing Dreams: Baseball and Becoming American celebrated baseball and highlighted the role of baseball's game changers—not only major league players but also vendors, team owners, minor leaguers, amateur players, scouts, broadcasters, journalists, novelists, and fans—who challenged the status-quo and inspired the nation.
Featuring over 130 artifacts, original films, and interactive experiences, Chasing Dreams was the first large-scale exhibition to use the story of Jews and baseball to highlight ways in which our national pastime is part of the history, and ongoing story, of how immigrants and other minority communities—including Italians, Asians, Latinos, African Americans, and many others—become American. It asked the following questions: Why have so many immigrant groups and minority communities identified with, taken pride in, and felt connected to the nation's pastime? Did baseball impact how American Jews established affinities with other racial and ethnic minorities? And how did baseball shape Americans' views of American identity? Beginning with the Civil War era and continuing to the present day, the exhibition addressed these questions and explored how baseball has served as an arena in which values, identity, ethnicity, and race have been projected, contested, and occasionally solidified. 
CHASING DREAMS: BASEBALL AND BECOMING AMERICAN WAS ORGANIZED BY THE NATIONAL MUSEUM OF AMERICAN JEWISH HISTORY, PHILADELPHIA, PA.
Image Gallery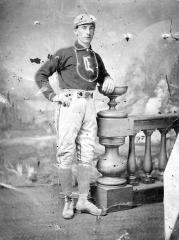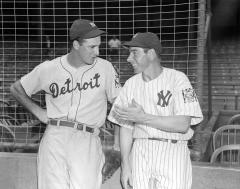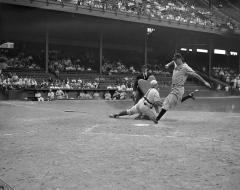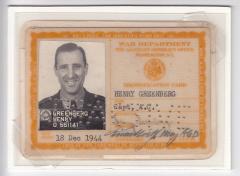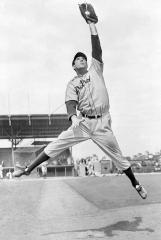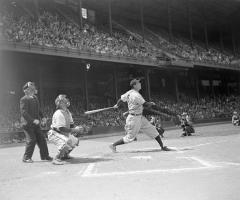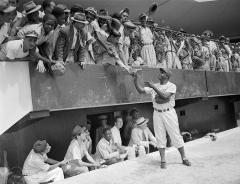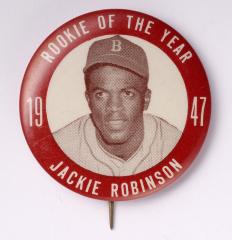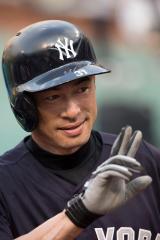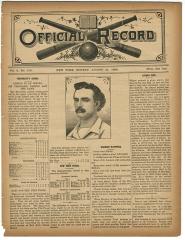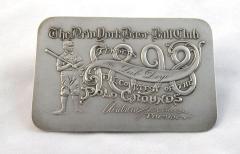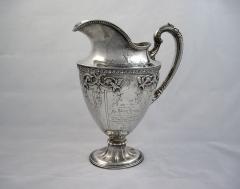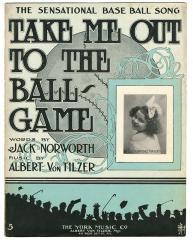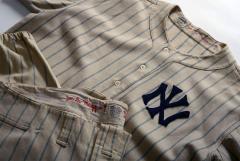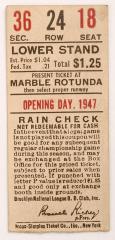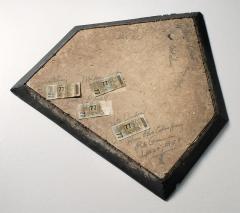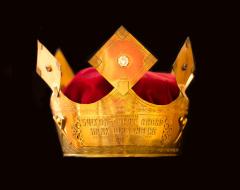 Curator Cate Thurston Honors Dock Ellis
During the research and development process of the exhibition Chasing Dreams: Baseball and Becoming American, I became totally enamored with pitcher and Los Angeles native Dock Ellis. Let's be real—it's hard not to like a man who drove a Cadillac originally intended for a Pittsburgh pimp (seriously, the car was abandoned at the dealership because the pimp was sent to jail) and who served as the sartorial inspiration for Bradley Cooper's perm in the recent film American Hustle.  Read more…
Our Museum Director Remembers Sandy Koufax
When the Dodgers left Brooklyn, I was eight years old. Their arrival in Los Angeles was a major event in my life. I was one of those little boys who played baseball, lived baseball, collected baseball cards, followed the fortunes of my favorite players as if their triumphs and failures were my own. Read more...
Your Stories about Baseball
Read heartfelt baseball moments and insights from visitors and staff. Then submit your own story! Learn more…
Donor Support
CHASING DREAMS: BASEBALL AND BECOMING AMERICAN WAS ORGANIZED BY THE NATIONAL MUSEUM OF AMERICAN JEWISH HISTORY (NMAJH), PHILADELPHIA, PA.  MAJOR SUPPORT TO CREATE THE EXHIBITION WAS PROVIDED BY:
THE EXHIBITION HAS BEEN MADE POSSIBLE IN PART BY A MAJOR GRANT FROM THE NATIONAL ENDOWMENT FOR THE HUMANITIES: EXPLORING THE HUMAN ENDEAVOR.
Steven A. and Alexandra M. Cohen Foundation; Richard A. and Susan P. Friedman Family Foundation; Annette M. and Theodore N. Lerner Family Foundation; Jane and Daniel Och; Marc and Diane Spilker Foundation; Leesa & Leon Wagner, The Wagner Family Foundation; Harriet and Larry Weiss; Judy and Fred Wilpon; Sam Wisnia
ADDITIONAL SUPPORT PROVIDED BY:
Oakland Athletics, John Fisher and Lew Wolff; Clayman Family Foundation; Cozen O'Connor Foundation; Gary Goldring; Steve and Myrna Greenberg; Macy's; Michael G. Rubin; Susie and Robert Zeff
The Morris, Max and Sarah Altman Memorial Trust; Arronson Foundation; William S. Comanor Charitable Fund; Jewish Federation of Greater Philadelphia; Edward H. & Evelyn Rosen Philanthropic Fund; David Seltzer; and many other dedicated fans
CHASING DREAMS: BASEBALL AND BECOMING AMERICAN AND ITS RELATED EDUCATIONAL PROGRAMS AT THE SKIRBALL CULTURAL CENTER WERE MADE POSSIBLE THROUGH GENEROUS SUPPORT FROM THE FOLLOWING DONORS:
Cindi and Dennis Gilbert
Myrna and Steve Greenberg
Suzanne and Dave Larky
Laura and Jim Maslon
Margaret Black and John Ptak
Patti and Stanley Silver
Skirball Volunteer Service Council
Nancy and Arn Tellem
Lannette and Scott Turicchi
WITH ADDITIONAL SUPPORT PROVIDED BY:
Debbie and Mark Attanasio
Barbara Timmer and Catherine Glynn Benkaim  
The Ella Fitzgerald Charitable Foundation