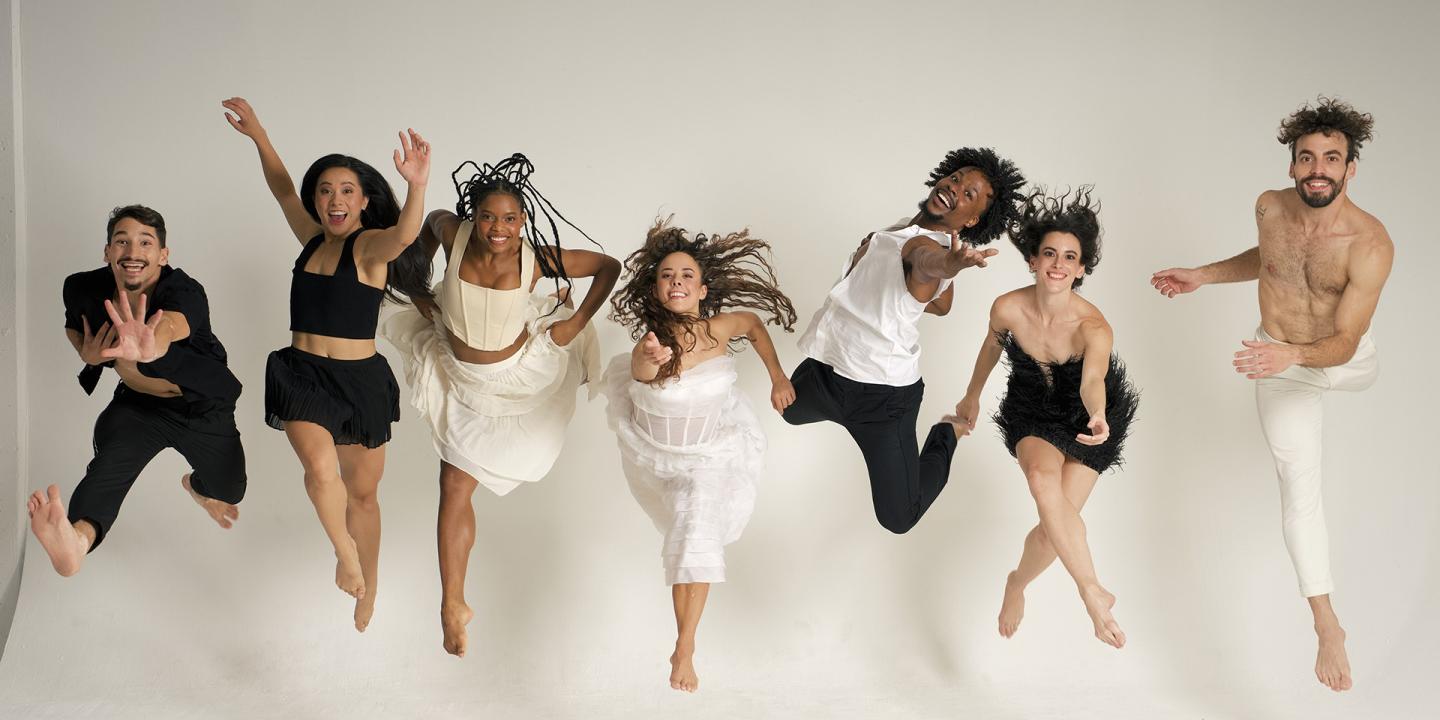 Los Angeles dance company BODYTRAFFIC celebrates the art of perseverance with pieces that evoke courage, strength, wisdom, and triumph.
This is a past program
This program took place on
Tuesday, November 28, 7:30 pm
About the Program
Join us for a night of dance as Los Angeles dance company BODYTRAFFIC celebrates the art of perseverance. In keeping with the Skirball's own Jewish value of "Building Community," this performance, entitled, "In Pursuit of Community," is an evening honoring the power of moving forward, together. 
It takes courage to go after what you want. It takes grit to keep going even when the going gets tough. Building strength, gaining wisdom, and seeking clarity in the face of challenges are the unshakable pillars of resilience. The striving for triumph, whether big or small, is the reward in itself. BODYTRAFFIC celebrates the art of forward movement and persevering.
Pre-show reception! Arrive early for a celebratory mixer featuring hosted champagne and snacks, plus a set by DJ Madison Orange. Additional food for purchase and a cash bar will also be available.
About the Performance Pieces
A Million Voices by Matthew Neenan
Inspired by the great music of Peggy Lee, A Million Voices explores the ways our individual identities can shape our relationships with other people, and how the people we are around can shape us. In response to the political climate of her time, Lee's music reminds us that even during dark times, life is worth enjoying when we come together as a collective.

The One to Stay With by Baye & Asa
The One to Stay With was created in response to writer Patrick Radden Keefe's Empire of Pain. This book chronicles the Sackler family's rise to power and their central role in the opioid crisis. This work illuminates a tale of greed, demonstrating that the prioritization of money and power over people fractures our sense of humanity and highlights the need for our pursuit of community.

Bloquea'o by Joan Rodriguez
Situated in the 1962 Cuban Missile Crisis, Bloquea'o resists the challenge of exile through a blossoming love story that confirms the need for camaraderie in the fight for human rights. As the lovers navigate their emotions and seek refuge in their community, others play integral roles in their journey, guiding them towards hope, unity, and collective strength.
School Program for Educators
Calling all teachers! Bring your class to a morning filled with dance! Featuring artists who bring the joy of dance with equal measures of virtuosity and heart, this BODYTRAFFIC performance taking place earlier in the day and created especially for students highlights the pursuit of community, honoring the power of moving forward, together. 
Admission and transportation scholarships are available.