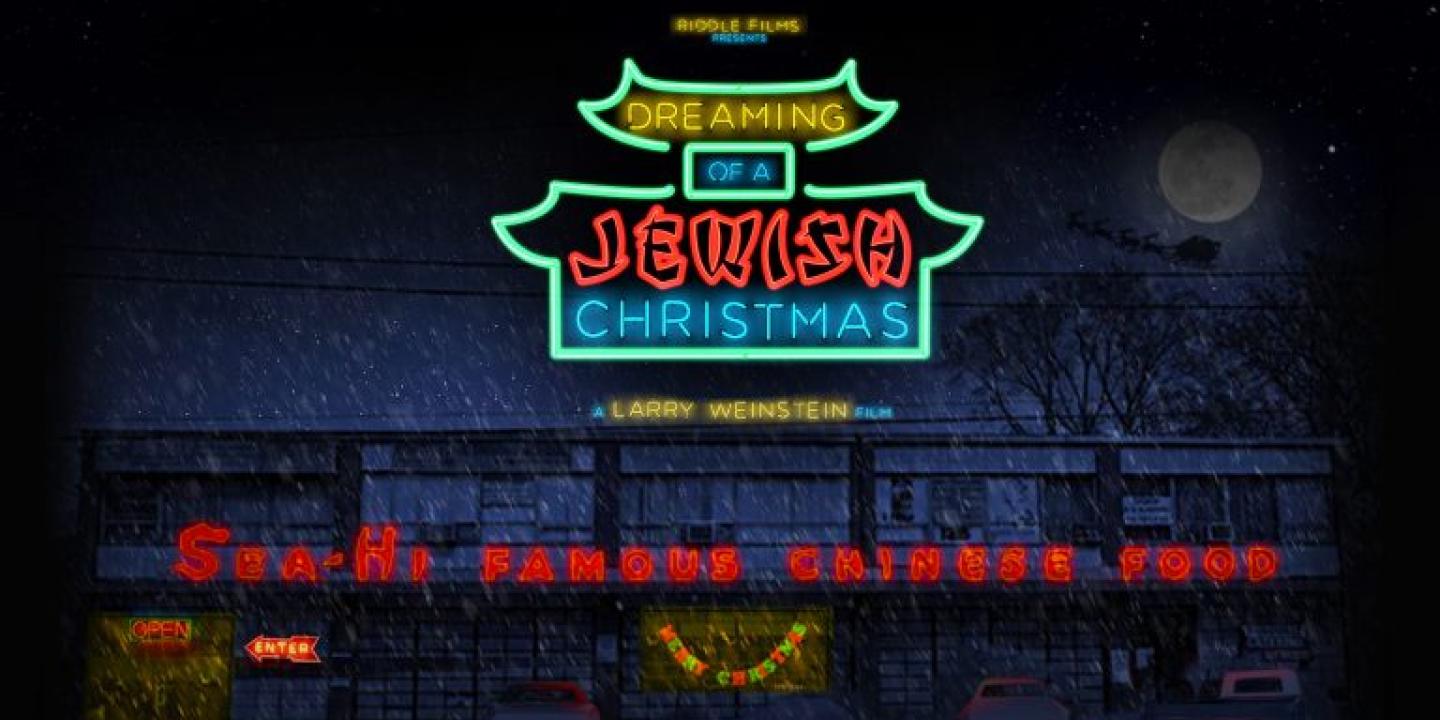 Enjoy a screening of the documentary Dreaming of a Jewish Christmas—set almost entirely in a Chinese restaurant—about the Jewish songwriters who penned your favorite Christmas carols.
Date and Time
Wednesday, December 13, 2023
6:30 pm Dinner begins for Dinner + Film ticketholders
7:00 pm Check-in begins for Film Only ticketholders
8:00 pm Screening begins
Pricing and Details
Documentary only
$10 General
FREE to Members, Full-Time Students, and Seniors
Dinner and Documentary
Reservations are now full.
About the Program
What's a more quintessential American-Jewish Christmas than one that includes Chinese food and a movie? Enjoy both elements wrapped up in a screening of this offbeat, irreverent musical documentary!
Set almost entirely in a Chinese restaurant, Dreaming of a Jewish Christmas tells the story of a group of Jewish songwriters, including Irving Berlin, Mel Tormé, Jay Livingston, Ray Evans, Gloria Shayne Baker, and Johnny Marks, who wrote the soundtrack to Christianity's most musical holiday. It's an amazing tale of immigrant outsiders who became irreplaceable players in pop culture's mainstream—a generation of songwriters who found in Christmas the perfect holiday in which to imagine a better world, and for at least one day a year, make us believe in it. (2018, 55 minutes. No MPAA rating)
Joining us for dinner?
For those who reserved tickets that included dinner and a documentary, enjoy Chinese food at the Skirball's Zeidler's Café before the screening of Dreaming of Jewish Christmas.
Advance tickets that included both dinner and the documentary are now full.