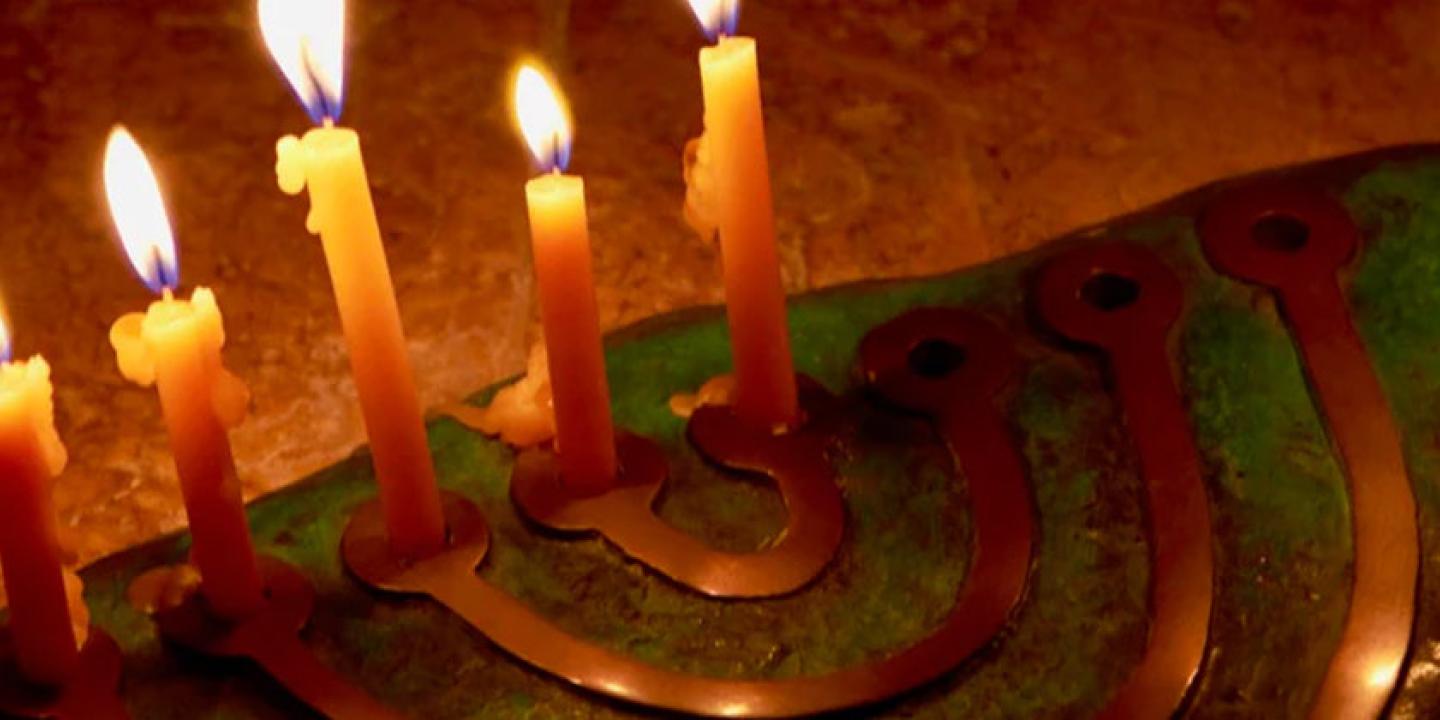 This is a past program
This program took place on
Friday, December 2, 2022
About the Program
Dwell in community and explore the ways Hanukkah reflects many of the values we hold most dear in Jewish and American life. Inspired by the books A Festival of Light: The Meaning of Hanukkah, led by authors Paul Small and Josh Freeman, and J is for Janucá, led by author Melanie Romero, this program fuses music, art, poetry, traditional foods, and holy oil rituals to create a moving and multisensory experience centered on the Jewish value of charity.
Arrive early to explore the Skirball's permanent collection!
About the Book
A Festival of Light celebrates Hanukkah and eight core human values: faith, freedom, courage, love, charity, integrity, knowledge, and peace. Each section features photographs, contemporary and iconic quotations, musical playlists, delicious recipes, personal reflections, and at the book's core, eight essays written by American Playwright Dore Schary.
Books are now available from Audrey's Museum Store.