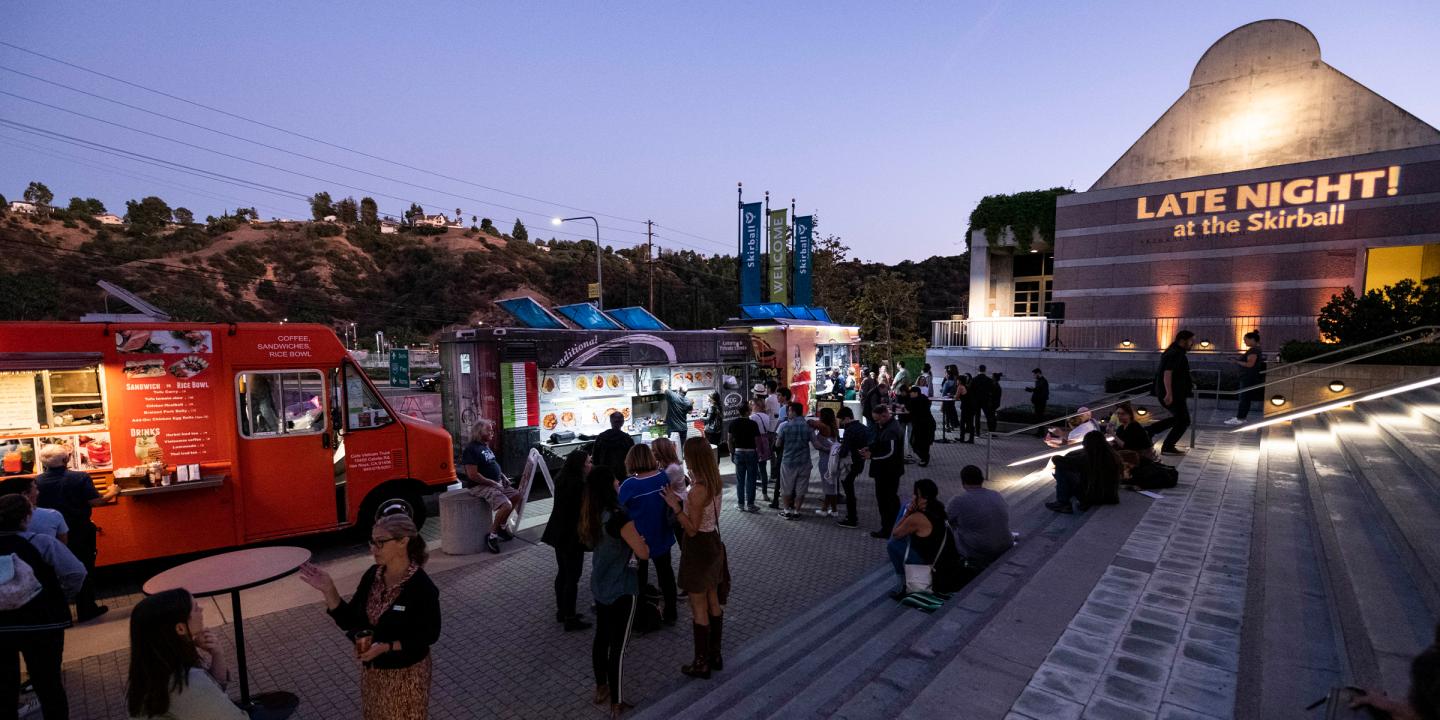 This is a past program
This program took place on
Friday, March 3, 2023
About the Program
Call your friends and meet up for a party at the Skirball! Grab a drink, dance to a live set by Dublab DJ Wadood, and check out the landmark exhibition Fabric of a Nation: American Quilt Stories before it closes.
Poets, musicians, and dancers from Get Lit and UCLA's Laboratory for Race and Popular Culture (RAP Lab) will perform collaborative new works inside the Fabric of a Nation gallery. Together with the artworks on display, these performances probe the central questions asked in the exhibition: What is American? and Who is American?
Performance times:  7:15 pm, 7:30 pm, 8:30 pm, and 8:45 pm
Limited to 30 people per performance; space will be available on a first-come, first-served basis. 
This after-hours event also features food truck fare from Dina's Dumplings and Oaxaca on Wheels, crafting, and the opportunity to contribute your very own square to a Skirball community quilt. Drop by anytime between 6:30 and 10:00 pm.
While you're here, also check out Together for Good: Caron Tabb and the Quilting Corner, Visions and Values: Jewish Life from Antiquity to America​, and the Welcome Blanket installation.
Donor Support
Fabric of a Nation and its related educational programs at the Skirball Cultural Center are made possible by generous support from the following donors:

The Philip and Muriel Berman Foundation
The Richard E. and Harriett F. Gold Charitable Fund
David and Sarah Harden
Jenni Kayne
The Keston Family
Alicia Miñana and Rob Lovelace