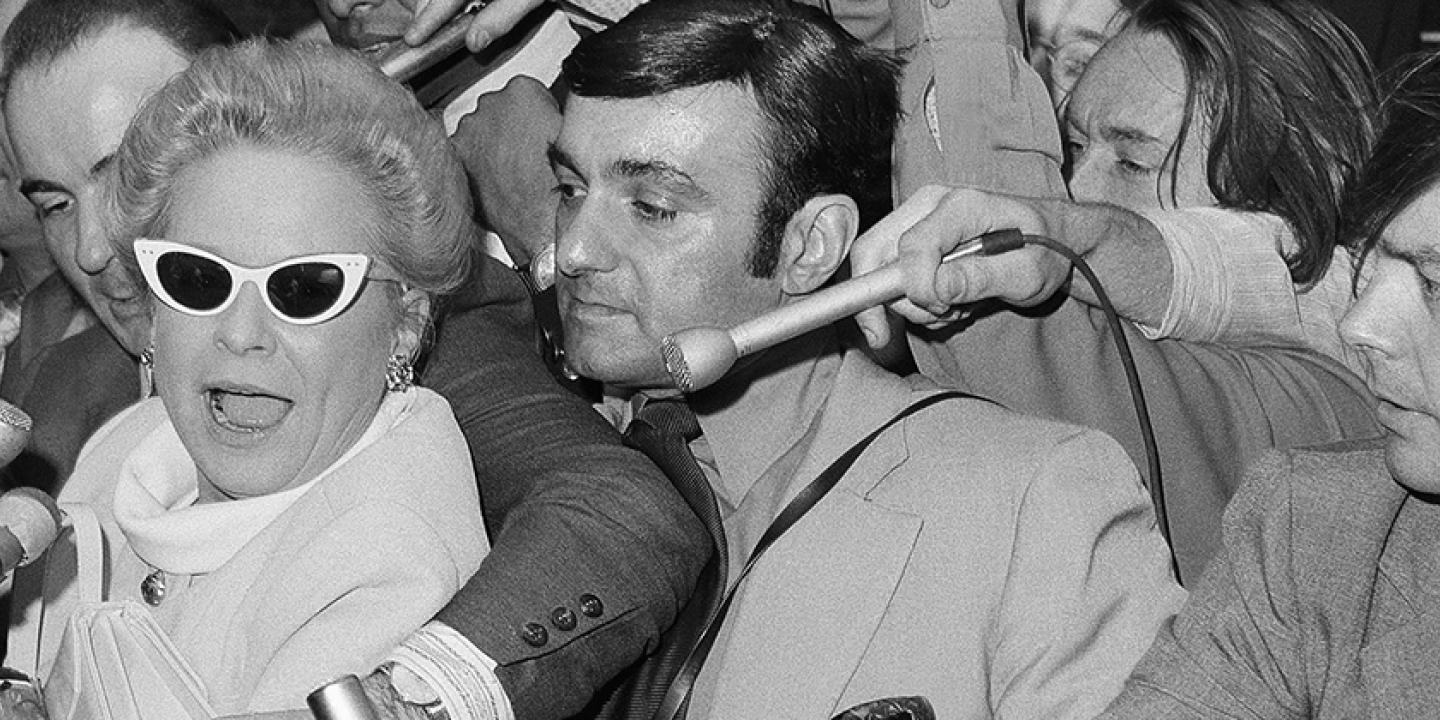 This is a past program
This program took place on
Saturday, October 29, 2022
About the Program
With the fifty-year anniversary of the Watergate break-in upon us, revisit the scandal with a screening of The Martha Mitchell Effect.
This short archival documentary shares the story of whistleblower Martha Mitchell, the Republican cabinet wife who was gaslit by the Nixon Administration to keep her quiet. Examine a dark moment in US political history through the lens of one woman's attempt to take down one of the most powerful men in the world. Directed by Debra McClutchy and Anne Alvergue. (2022, 40 min. Rated PG.)

A Q&A with former White House Counsel for President Richard Nixon, John W. Dean III; film director Debra McClutchy; film director and editor Anne Alvergue; and political film scholar David Bender follows the screening.
About the Series
Three indelible words—We the People—invoke the founding principles of America like few others. In this limited series, the Skirball presents film and TV media that highlights today's democratic values and central themes of the US Constitution.