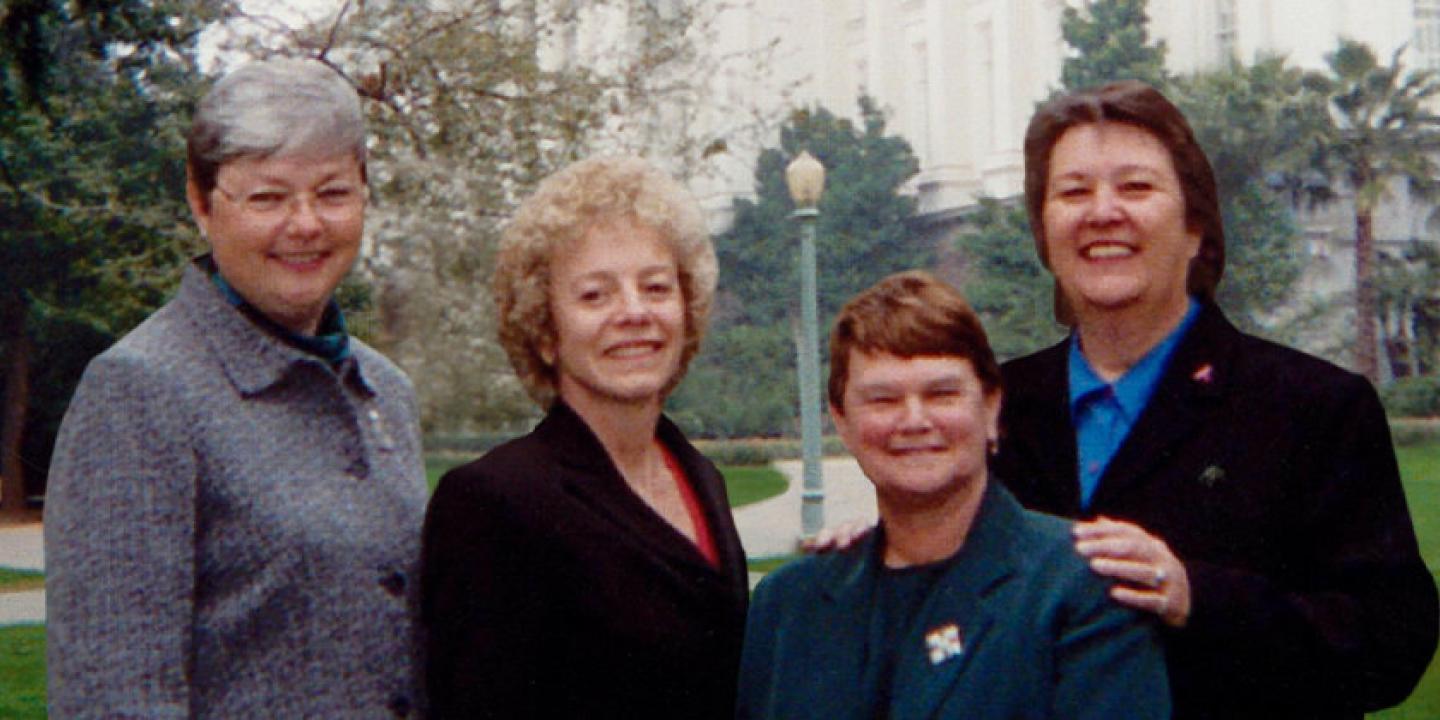 This is a past program
This program took place on
Sunday, November 6, 2022
About the Program
Political Animals tells the story of the gay rights movement through the eyes of four California politicians: Sheila Kuehl, Carole Migden, Jackie Goldberg, and Christine Kehoe. Emotionally moving, the film follows how these groundbreaking lesbians took LGBTQ+ causes off the streets and into the halls of government. 
Bills they authored include the first domestic partnership registry enacted by a legislature and the first anti-bullying bill protecting gay students. These were hard fights—filled with surprisingly heated debates and hateful insults—that brought about real change in laws and societal acceptance. Directed by Jonah Markowitz and Tracy Wares. (2016, 97 min. Rated PG-14.) 
A Q&A with political film scholar David Bender and Los Angeles County Supervisor Sheila Kuehl follows the screening.
"It leaves you admiring its subjects for their resilience and rhetorical force." — Los Angeles Times
About the Series
Three indelible words—We the People—invoke the founding principles of America like few others. In this limited series, the Skirball presents film and TV media that highlights today's democratic values and central themes of the US Constitution.