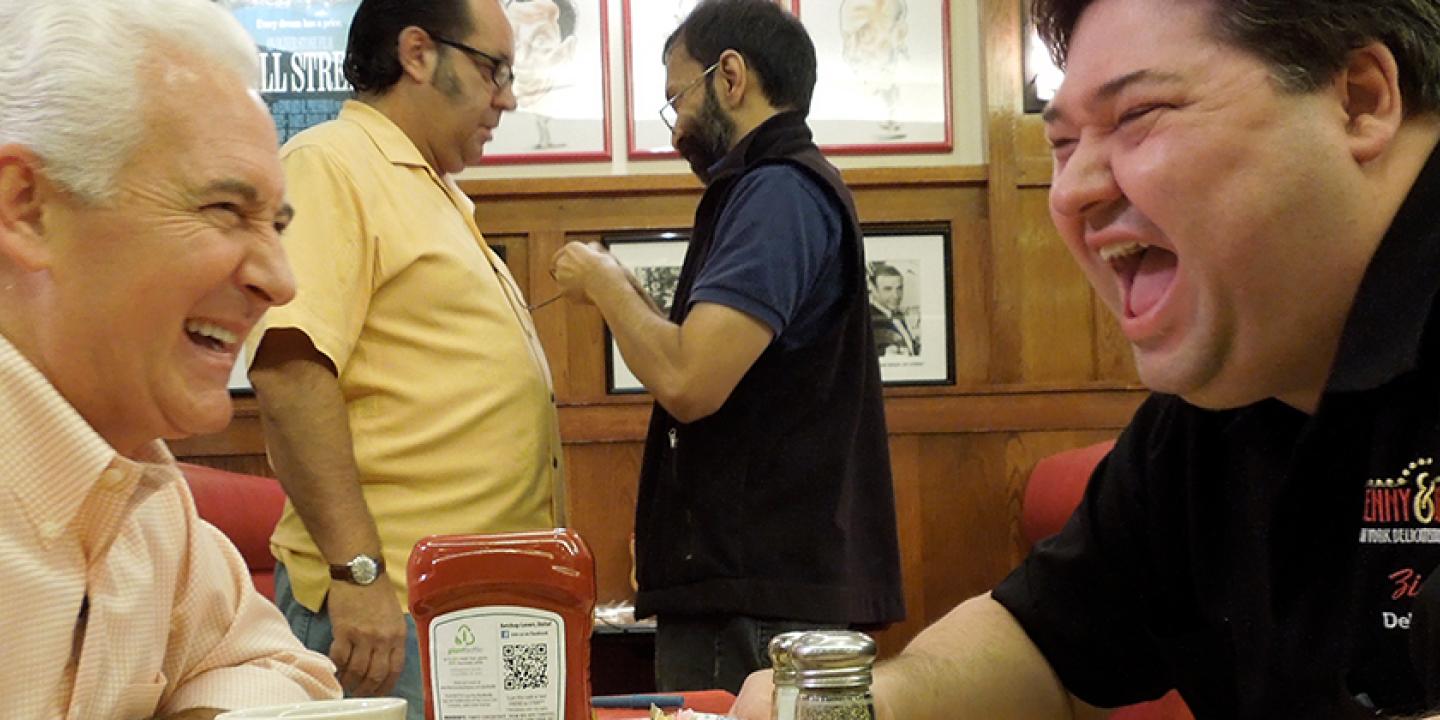 This is a past program
This program took place on
Sunday, July 31, 2022
About the Program
Behind every great deli in America, there's a story—and any good story deserves one heck of a storyteller. Enter Ziggy Gruber, raucous raconteur (from NYC, of course!) and the soul of the heartwarming documentary Deli Man.
Join us for a Member-exclusive screening of this sweet film, in which Gruber shines alongside a broad range of US deli owners now running "the family business" and working to keep this singular culinary tradition alive. (2015, 91 mins. Rated PG-13.)
Plus, hear directly from Ziggy Gruber and director Erik Anjou in a conversation and Q&A moderated by Marlene Braga, Vice President of Public Programs at the Skirball.
Reservations are limited to 2 tickets per membership or 4 for Family Plus Members and above. Timed-entry tickets to the exhibitions will be available on a first-come, first-served basis.