Note: Safety protocols are subject to change. Please check this webpage and any reservation reminders before your visit for the most up-to-date and detailed information.
---
Ticketing Guidelines

RESERVE IN ADVANCE—Advance reservations are required of all visitors except for children under 2 (toddler tickets will be distributed at visitor check-in when you claim your timed-entry tickets). No walk-ups will be accommodated.
Visitor capacity is limited.
The entry and exit times on your ticket must be observed so that we can monitor visitor capacity so plan to arrive on time.
Please proceed to your desired program or exhibition page to reserve tickets.
PROGRAMS AND ACTIVITIES SUBJECT TO CANCELLATION

Read our Ticketing Methods and Policies.
---
Safety Protocols
The Skirball is closed to the public through January 31 due to the rapid spread of the Omicron variant. Please note for future visits or if you are attending a private event: The Skirball's visitor policy is in accordance with the City of Los Angeles vaccination ordinance. All Skirball visitors ages 12 and up are required to show proof of full COVID-19 vaccination. Those ages 5 to 11 must show proof of full vaccination or a negative COVID-19 test result taken within the past 72 hours. Infants and children under 5, or those with medical or religious exemptions, must present a negative COVID-19 test result taken within the past 72 hours. A valid photo ID is also required for visitors ages 18 and up.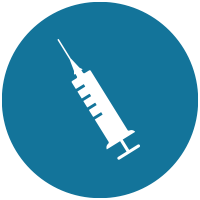 VACCINATION AND TESTING REQUIREMENTS
Vaccinated individuals

You are considered fully vaccinated:
Two weeks after your second dose in a two-dose series, such as the Pfizer or Moderna vaccines
Or two weeks after a single-dose vaccine, such as Johnson & Johnson's Janssen vaccine
What counts as proof of vaccination?
Unvaccinated individuals (INCLUDING INFANTS AND CHILDREN UNDER 5)

What counts as proof of a negative COVID-19 test?
An email (on your phone or printed out) that clearly shows:

Your name
The date of the test is within 72 hours prior to your visit
A negative result

And your photo ID (ages 18 and up)
Self-administered home tests will be accepted for children under 12.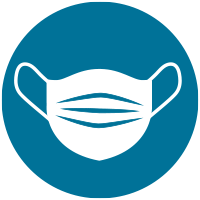 WEAR A MASK OVER YOUR NOSE AND MOUTH (AGES 2 AND UP)
All visitors ages 2 and up must wear a mask at all times (except while eating or drinking), indoors and outdoors, regardless of vaccination status or negative test result.
Please follow these "how to wear a mask" guidelines from the LA County Department of Public Health. No neck gaiters, open chin triangle bandanas, or face coverings with valves, mesh, or holes.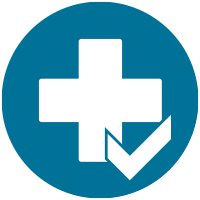 COMPLETE A SAFETY SCREENING UPON ARRIVAL
All visitors must complete a safety screening in order to check in.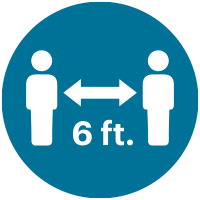 MAINTAIN PHYSICAL DISTANCING OF AT LEAST SIX FEET
Please maintain at least six feet of distance from others not in your group while on the Skirball campus. Children must be accompanied by an adult at all times.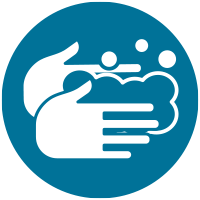 WASH AND SANITIZE YOUR HANDS FREQUENTLY
Restrooms and hand sanitizer are available for use during your visit.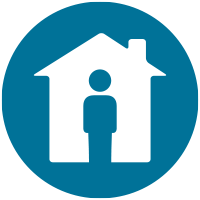 STAY HOME IF YOU FEEL SICK OR HAVE BEEN EXPOSED TO COVID-19
Please do not visit the Skirball if you or anyone in your party or household:
Is experiencing fever, chills, shortness of breath, cough, or other signs of illness
Has been in close contact with someone with a confirmed or suspected case of COVID-19 within the last 14 days
Instead, stay home, take care, and reschedule your reservation, subject to availability.

---

If you are unwilling or unable to follow these protocols, kindly postpone your visit to the Skirball. For the health and safety of all, any visitors acting in an unsafe manner or not adhering to the protocols will be asked to leave the campus.
Questions? Please call (310) 440-4500 (press 2). Monday–Friday, 8:00 am–5:00 pm (PT).

---
What else we're doing to help keep everyone safe:
UPGRADED AIR FILTRATION—Doors and windows will be opened where possible for higher cross-ventilation. The MERV rating of air filters has been increased and HVAC systems have been upgraded to allow for greater outside air intake and more frequent air cycle exchanges per hour per space.
ENHANCED CLEANING PROTOCOLS—The facilities are cleaned and disinfected throughout the day using hospital-grade, environmentally safe cleaners. We are cleaning frequently touched surfaces multiple times per day as well as using electrostatic sprayers to clean hard-to-reach areas. A clear antimicrobial film has been applied to door handles, push plates, and other high-touch surfaces. Aboard Noah's Ark, toys and musical instruments are rotated out and cleaned between sessions, and the entire gallery is deep cleaned each night.
HAND SANITIZER STATIONS—Hand sanitizer is available at dispensers across the campus.