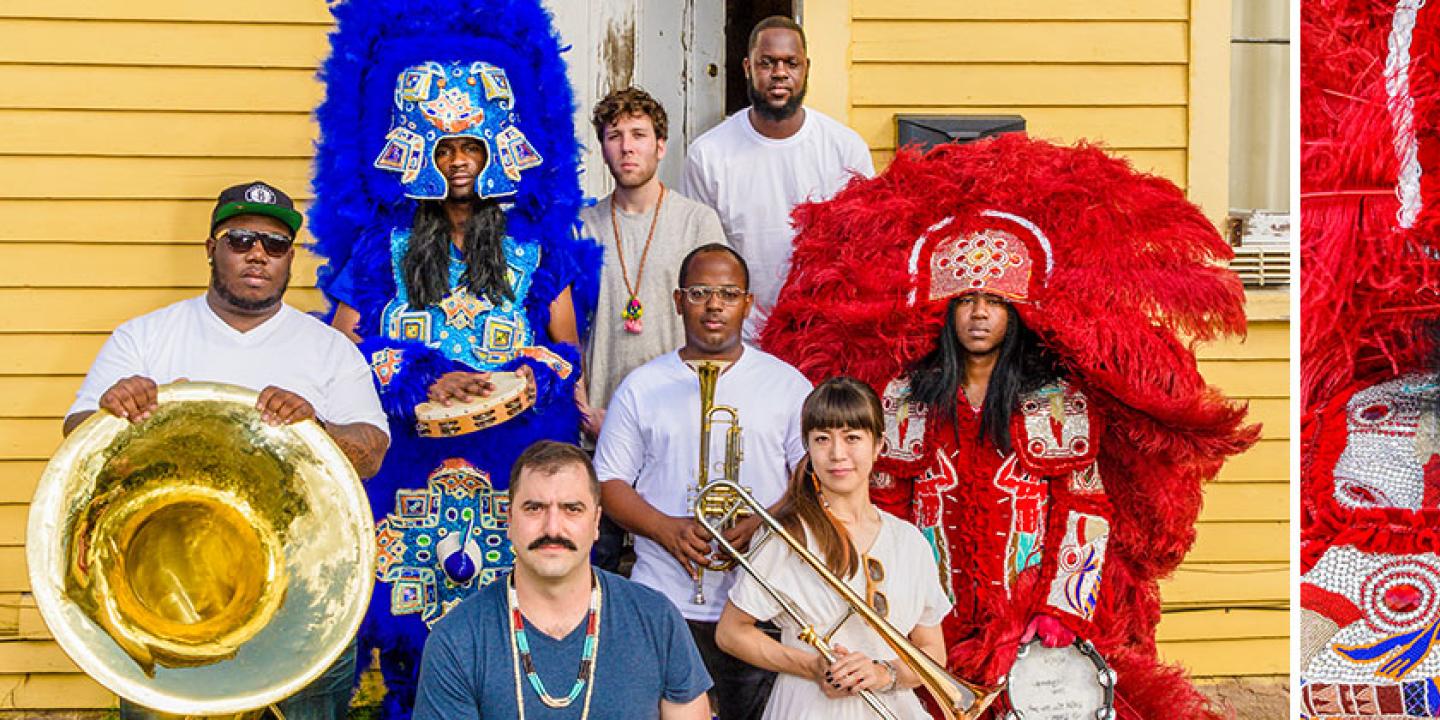 This is a past program
This program took place on
Thursday, August 8, 2019
About the Program
Get ready to get down with Cha Wa and the "hypnotic, kinetic sound of New Orleans Mardi Gras Indian krewes" (Rolling Stone).
Radiating the fiery energy of the city's street culture, Cha Wa pays tribute to the nineteenth-century African American men who first marched in Native American dress through New Orleans. Immerse yourself in their vibrant traditions and dance along to their funk-laced beats and bass-heavy sousaphone blasts.
Arrive early to hear a DJ set by Dr. Fuzzy of the Long Beach Funk Festival and funk band Delta Nove!
Listen to Cha Wa's 2018 album Spyboy.
About the Series
The twenty-third season of Sunset Concerts invites Angelenos to experience the Skirball's stunning courtyard filled with music and stories from near and far. Come together with family and friends to hear an eclectic lineup of acts that pay tribute to cultural traditions while creating new, vibrant sounds all their own.