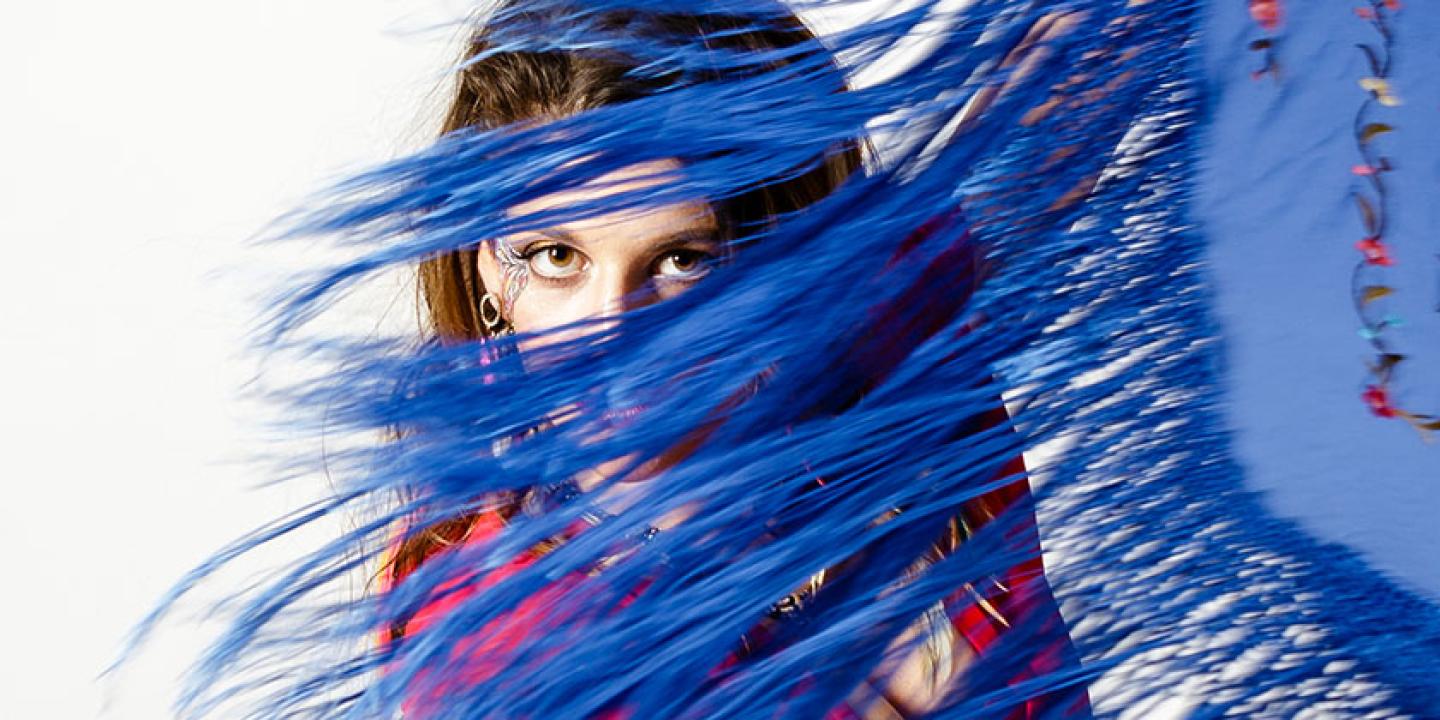 This is a past program
This program took place on
Thursday, August 15, 2019
About the Program
Los Angeles debut! Fronted by powerhouse vocalist and dancer Tamar Ilana, the Toronto-based Ventanas reimagine age-old Mediterranean melodies and flamenco grooves.
Inspired by a childhood touring the world with her mother, an ethnomusicologist, Ilana sings about migration and identity in Ladino, Spanish, Bulgarian, Hebrew, French, Romani, and Arabic. Be enchanted by their dynamic mix of contemporary interpretations of ancient ballads and original compositions. 
"Potent, vibrato-drenched vocals."—Downbeat
Arrive early to hear a DJ set by Glenn Red of Afro Funké and La Junta!
Listen to Tamar Ilana & Ventanas song "Tutti Frutti."
About the Series
The twenty-third season of Sunset Concerts invites Angelenos to experience the Skirball's stunning courtyard filled with music and stories from near and far. Come together with family and friends to hear an eclectic lineup of acts that pay tribute to cultural traditions while creating new, vibrant sounds all their own.