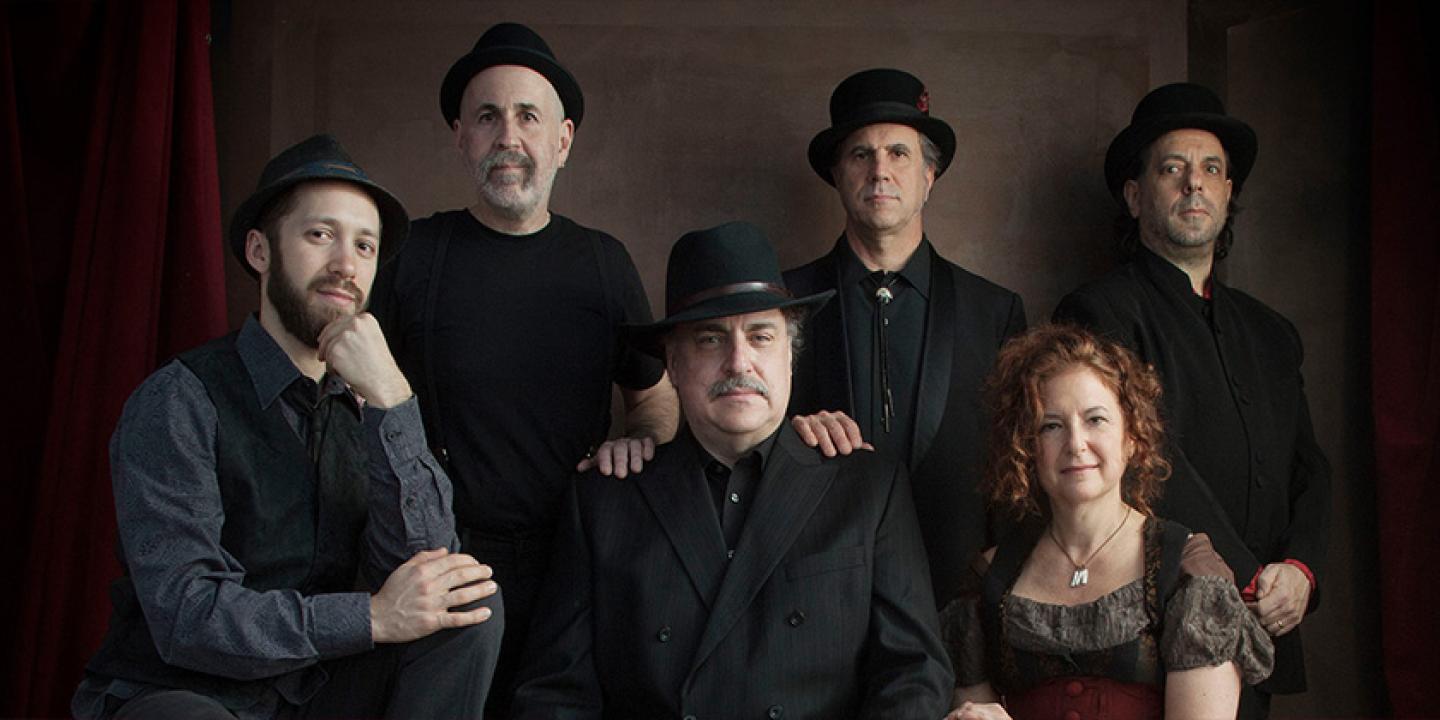 This is a past program
This program took place on
Thursday, August 1, 2019
About the Program
Since forming over thirty years ago, The Klezmatics have set the standard for Eastern European Jewish roots music. Their politically and aesthetically innovative style has led a popular revival of the traditional genre, helping to change the face of contemporary Yiddish culture and inspire future generations.
Hear tracks from their latest album, Apikorsim (Heretics), and their impressive catalogue at this highly awaited concert.
"They're Jewish innovators, American rootsrockers, punkish social activists and folkie balladeers."—NPR
Arrive early to hear a DJ set by Gabby Cost!
Listen to The Klezmatics' new album Apikorsim (Heretics).
About the Series
The twenty-third season of Sunset Concerts invites Angelenos to experience the Skirball's stunning courtyard filled with music and stories from near and far. Come together with family and friends to hear an eclectic lineup of acts that pay tribute to cultural traditions while creating new, vibrant sounds all their own.