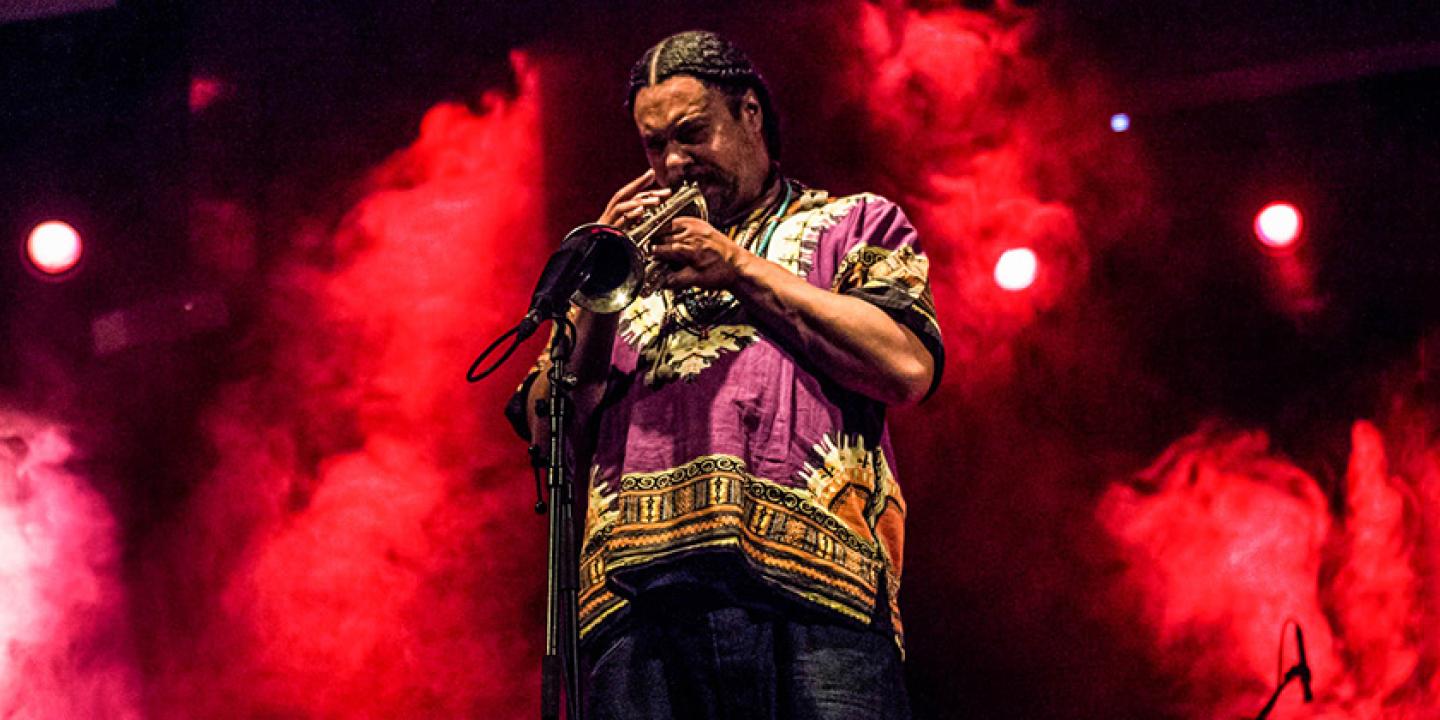 This is a past program
This program took place on
Thursday, August 22, 2019
About the Series
Trumpeter-lyricist-producer Josef Leimberg entrances audiences with a rich tapestry of Afro-futurist sounds.
Born and raised in Los Angeles, Leimberg fuses jazz, world music, R&B, and golden era hip-hop instrumentalism that, according to the Los Angeles Times, "blasts into a decidedly cosmic realm … channeled through contemporary beat-based Los Angeles and filled with generational vigor." Over the years, Leimberg has collaborated with Snoop Dogg, Erykah Badu, Kendrick Lamar, Robin Thicke, Shafiq Husayn, Funkadelic, Freestyle Fellowship, Dr. Dre, Murs, King Tee, Suga Free, Saafir, and Busdriver. He garnered critical acclaim following his work on Kendrick Lamar's multiple Grammy Award–winning album To Pimp a Butterfly.
Close out the season with tracks from Leimberg's solo debut, Astral Progressions, and his much-anticipated forthcoming album, The Archer. He'll be joined onstage with guest vocalist Georgia Anne Muldrow.
Arrive early to hear a DJ set by KCRW's Novena Carmel!
Listen to Josef Leimberg's album Astral Progressions.
About the Series
The twenty-third season of Sunset Concerts invites Angelenos to experience the Skirball's stunning courtyard filled with music and stories from near and far. Come together with family and friends to hear an eclectic lineup of acts that pay tribute to cultural traditions while creating new, vibrant sounds all their own.