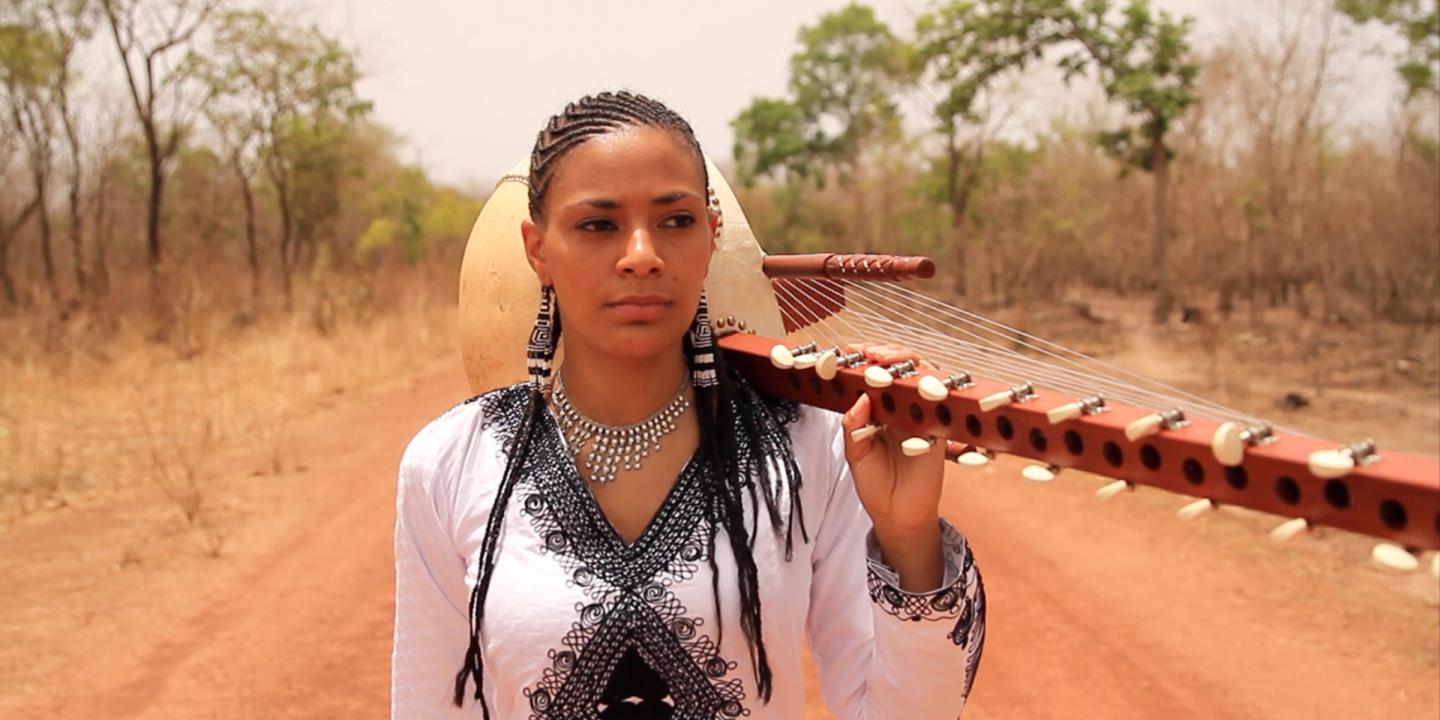 Enjoy dazzling vocals and intricate rhythms from Sona Jobarteh, who has revolutionized the kora, a traditional Gambian instrument, which—until now—has only been passed down from father to son.
This is a past program
This program took place on
Thursday, August 10, 2023
About the Program
West African powerhouse Sona Jobarteh has disrupted a thirteenth-century musical tradition to make a historically male ritual her own. A native of Gambia, Jobarteh's instrument of choice is the kora, a twenty-one-stringed African harp that resembles a gourd. 
This sublime instrument is native to the exalted Griot families, who are members of the Manding of West Africa. Unlike other Griots from her family and homeland, Jobarteh is the first professional female kora virtuoso, a pioneer within an ancient tradition previously and exclusively passed down from father to son. Jobarteh's uplifting vocals lend even greater depth to her music, which is uniquely poised between the preservation of a rich cultural heritage and an accessible modern style.
Arrive early for some pre-concert fun! While picnicking and enjoying the Skirball's hillside courtyard, enjoy a set by DJ Stephanie Rangel, and explore a West African Marketplace featuring pop-up vendors powered by Black Women Vend.
"Some people find it surprising that I wanted to do traditional music and imply that I'm going backwards. I see what I am doing as going forwards."—Sona Jobarteh
About Sunset Concerts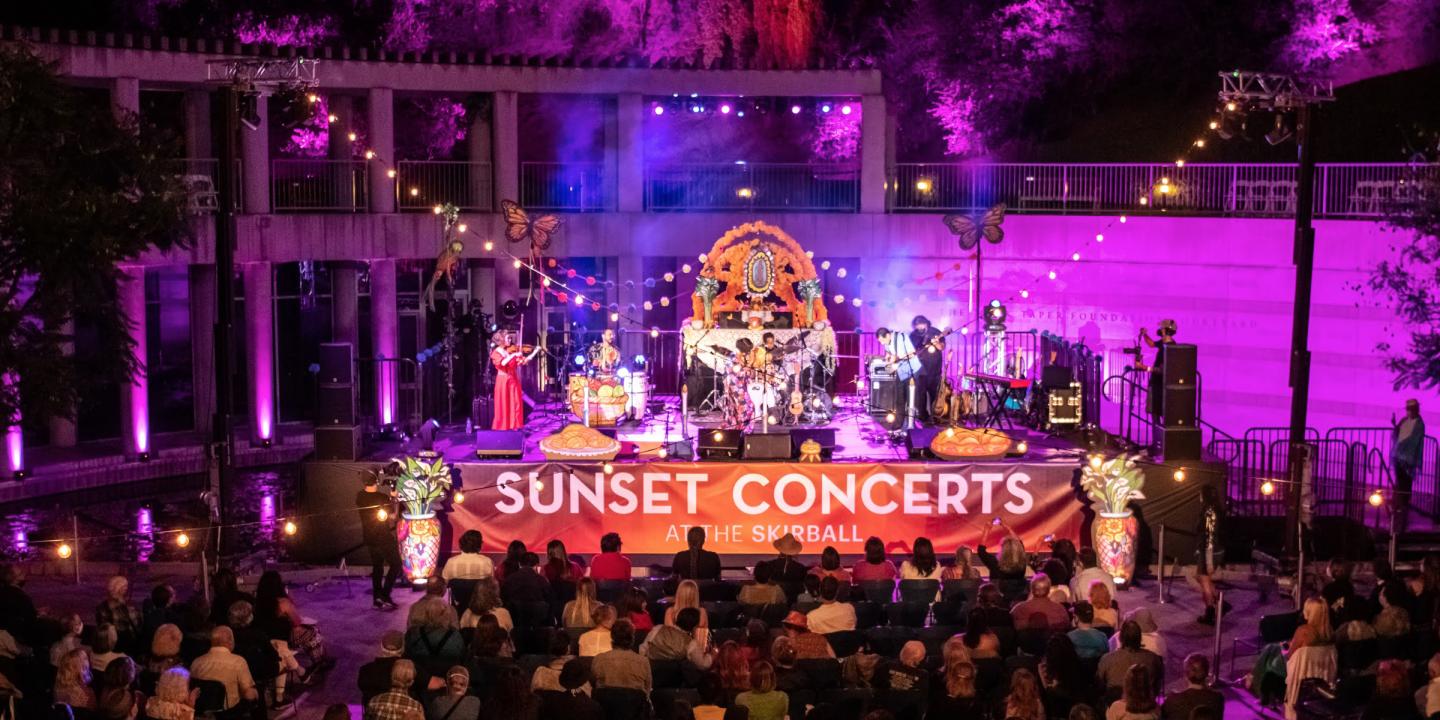 Our popular summertime music series is back! Get together with friends and family to sing and dance to an eclectic lineup of musicians in the Skirball's picturesque hillside courtyard.
Featuring artists from Jewish, African, and Cuban diasporas, our twenty-sixth season traces music's connective threads to the past and its ability to forge cultural bonds and inspire hope for the future.